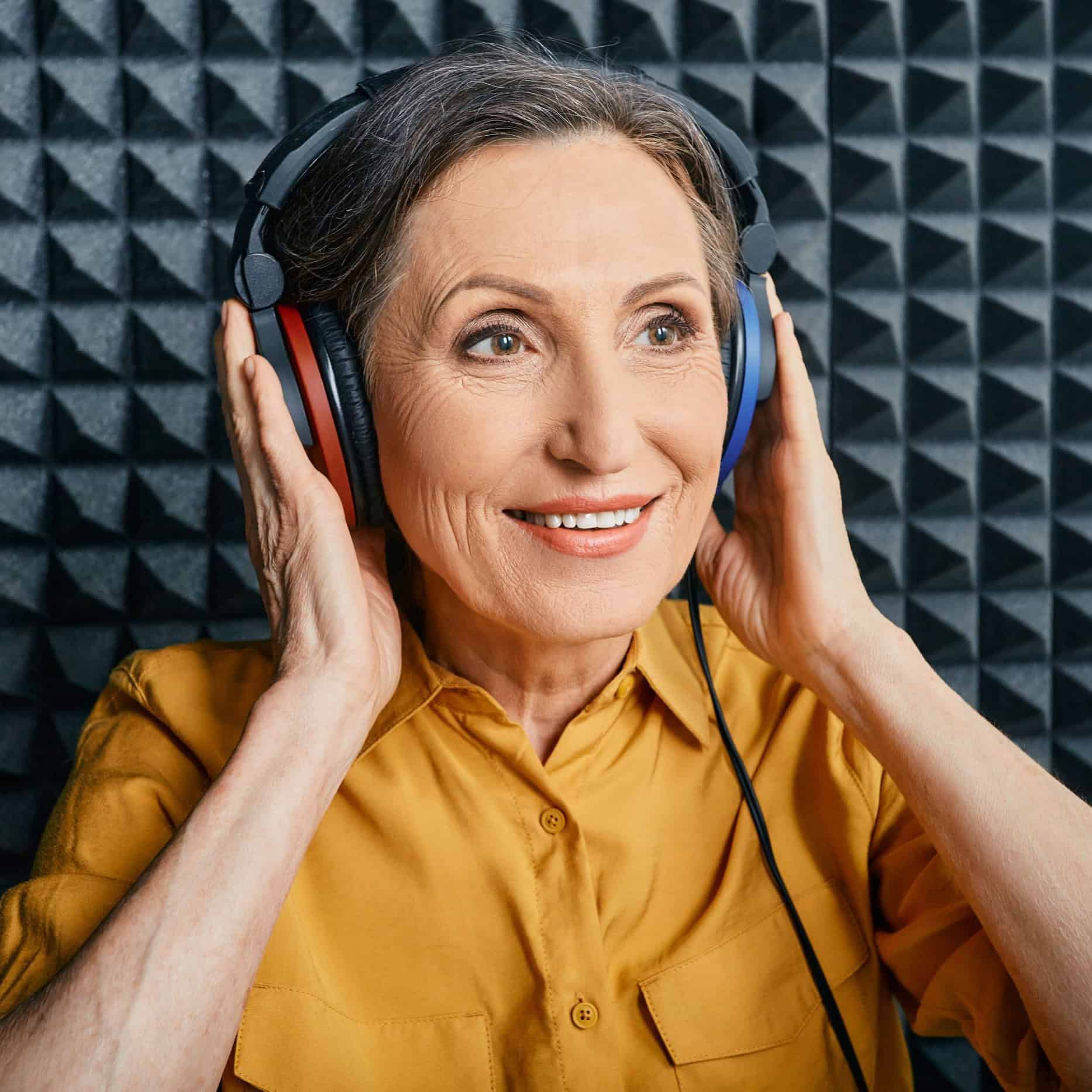 At Hear for you Hearing Aid Center, we are your partners in preserving and enhancing your hearing health. Our commitment to cutting-edge hearing healthcare practices, combined with a compassionate approach, ensures that your journey to better hearing begins with accurate diagnostic testing. As leaders in the field, we are here to guide you through the process and empower you with knowledge every step of the way.
Schedule Appointment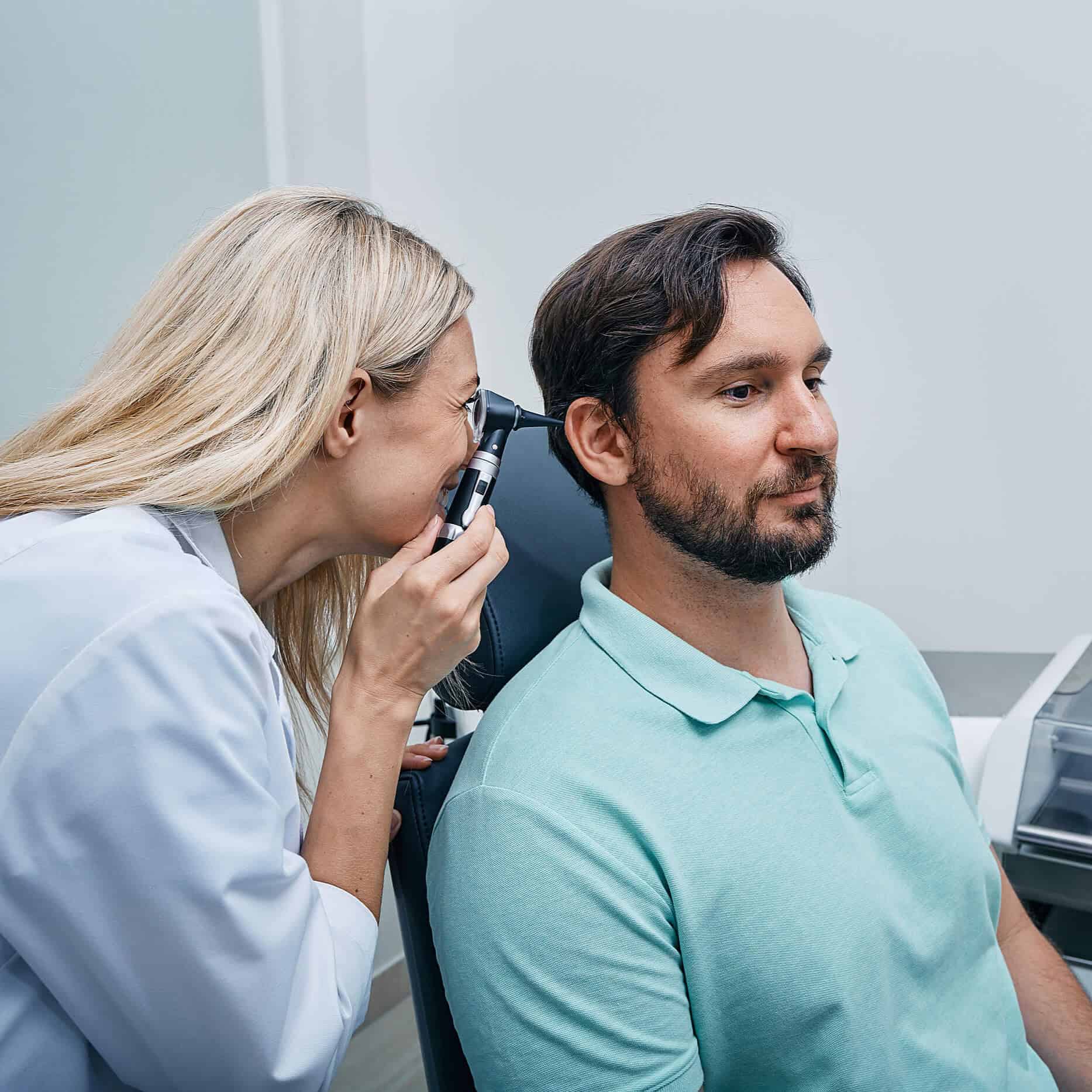 What to Expect During Diagnostic Hearing Testing
Diagnostic hearing testing is the first step toward understanding your hearing health.  Our state-of-the-art diagnostic equipment allows us to assess both the structure of your ears and the function of your auditory system. This thorough evaluation provides valuable insights into the root causes of any hearing difficulties. Our process is tailored to ensure your comfort and confidence:
Contact Us
Step 1: Consultation

We begin with a thorough review of your medical history to gather important information pertinent to your hearing well-being. We take time to learn about your lifestyle needs and answer any questions or concerns you have prior to beginning the testing process.

Step 2: Audiometric Testing

We utilized state-of-the-art computerized audiometric testing equipment and the most up-to-date testing procedures to create a personalized audiogram that charts your unique hearing profile. Through this process, we establish your hearing thresholds across various frequencies and are then able to determine the best course of treatment for you.

Step 3: Speech Discrimination Testing

Once we know how loud sounds need to be in order for you to hear them, we must then establish how well your brain and ears work together to discern the sounds being delivered. If the neural pathways between your ear and brain are damaged, you will struggle to understand speech even when it is delivered at an appropriate volume.

Steps 2 & 3 are the minimum testing requirements by the state of Pennsylvania. Most providers stop here but we don't. We believe that truly customized treatment requires advanced testing procedures, so we include the following services at no additional charge to you.

Step 4: Speech in Noise Testing

We go beyond the minimum state required speech discrimination testing and also evaluate how well you hear and understand speech in the presence of noise. Understanding how you hear in the presence of noise is a key factor in selecting the best treatment option(s) for you.

Step 5: Tympanometry

This painless test assesses the movement of your eardrum in response to pressure changes. It helps us identify any middle ear issues that may contribute to hearing difficulties.
Schedule Appointment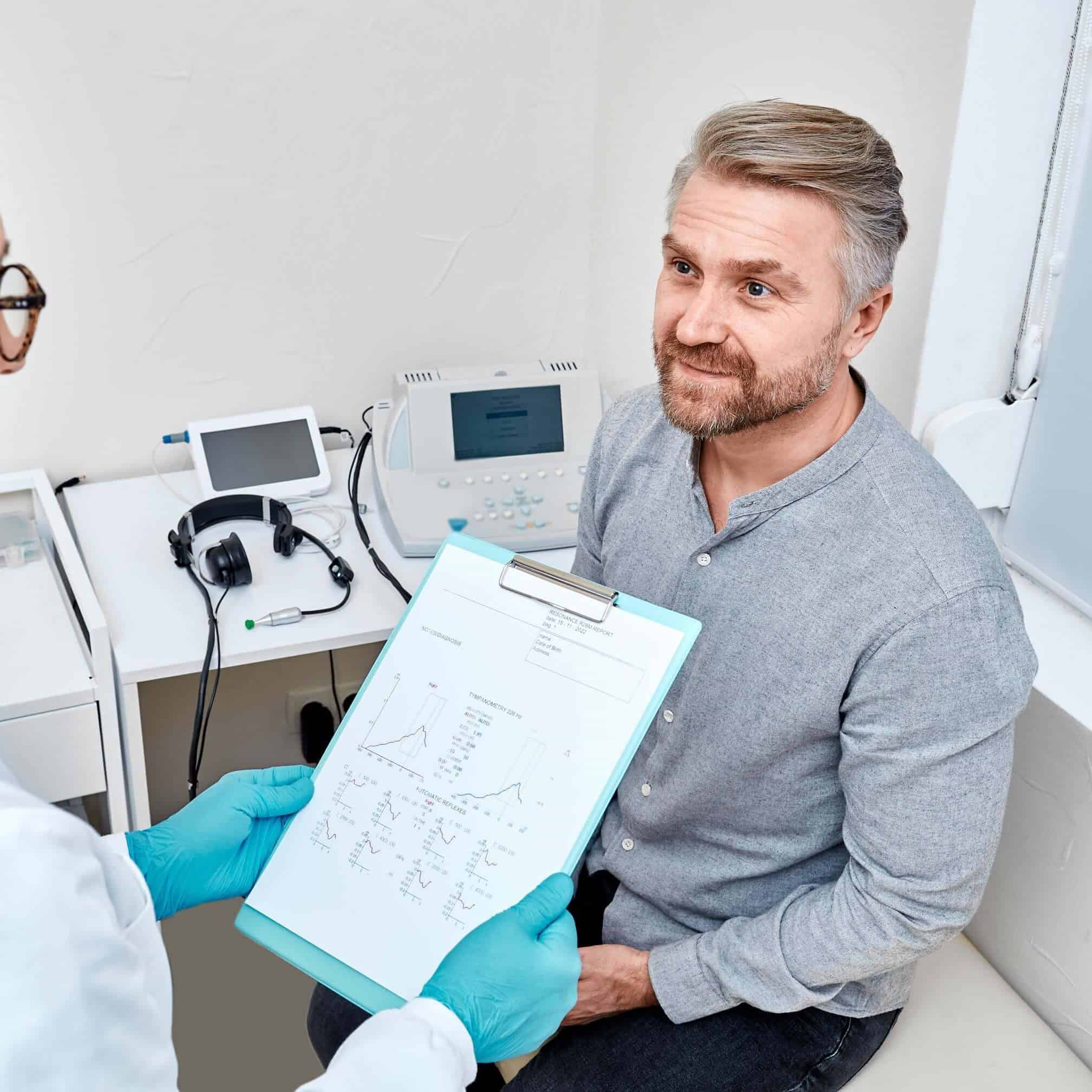 Understanding Your Audiogram
Your audiogram is a visual representation of your hearing abilities. It is a powerful tool that helps us customize the right interventions for you:
Frequency (Hz): The horizontal axis of the audiogram represents different frequencies, from low to high. Hearing loss may occur across specific frequencies, affecting your ability to hear certain sounds.
Intensity (dB): The vertical axis represents the intensity or volume of sounds. The audiogram reveals the softest sounds you can hear at various frequencies.
Degrees of Hearing Loss: Based on your audiogram, we classify your hearing loss as mild, moderate, severe, or profound. This classification guides us in recommending suitable solutions.
Contact Us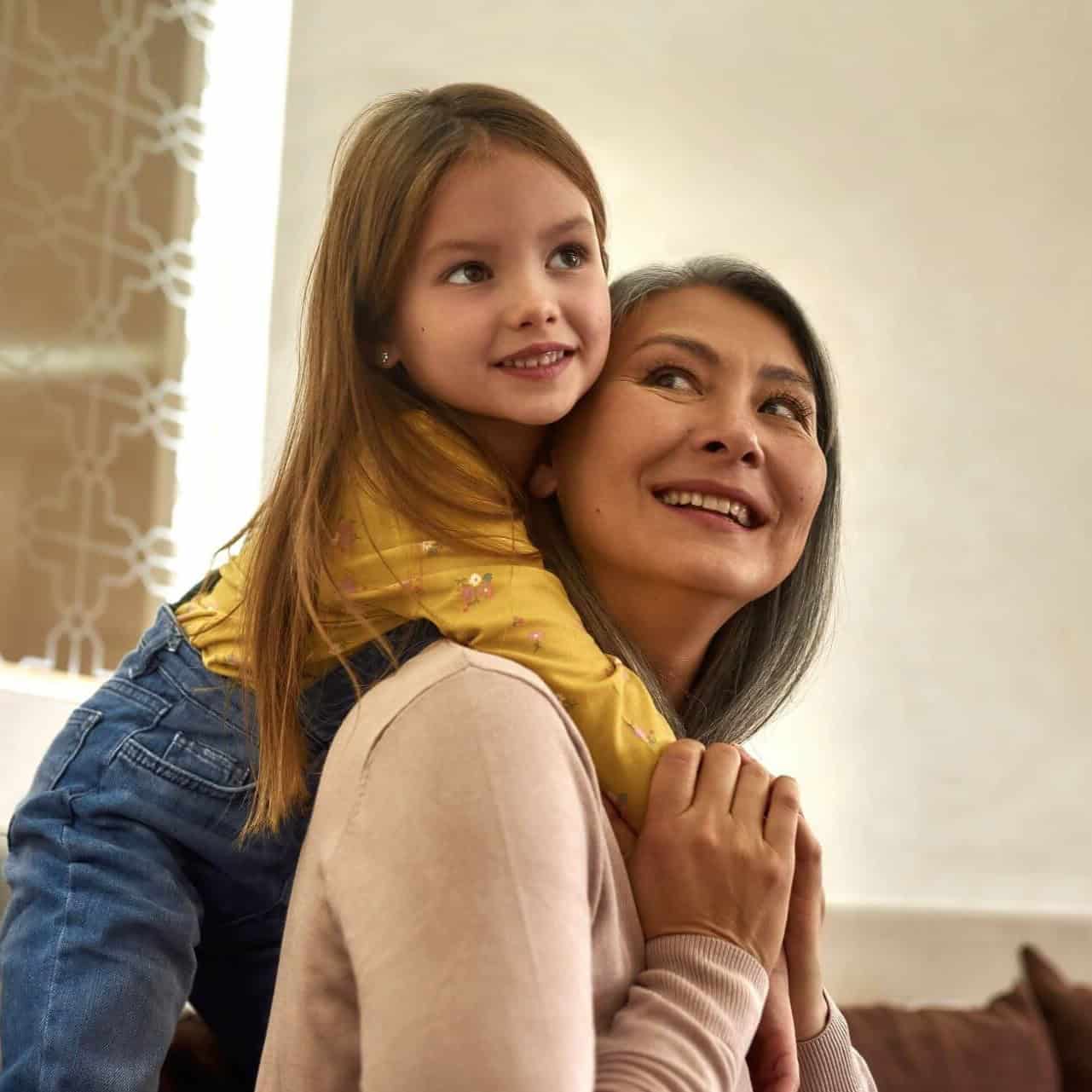 Your Hearing Health Journey
Receiving your audiogram is just the beginning. Our holistic approach to hearing health considers not only your test results but also your lifestyle, communication needs, and preferences. We tailor our recommendations to match your unique situation:
Personalized Solutions: Whether it's hearing aids, assistive listening devices, or communication strategies, we work closely with you to select the best options for your hearing needs.
Hearing Rehabilitation: Our audiologists provide guidance on adjusting to new hearing devices and offer communication strategies to improve your listening experience.
Regular Check-ins: We believe in establishing a long-term partnership. Regular follow-ups and hearing assessments ensure that your hearing solutions remain effective as your needs evolve.
Schedule Appointment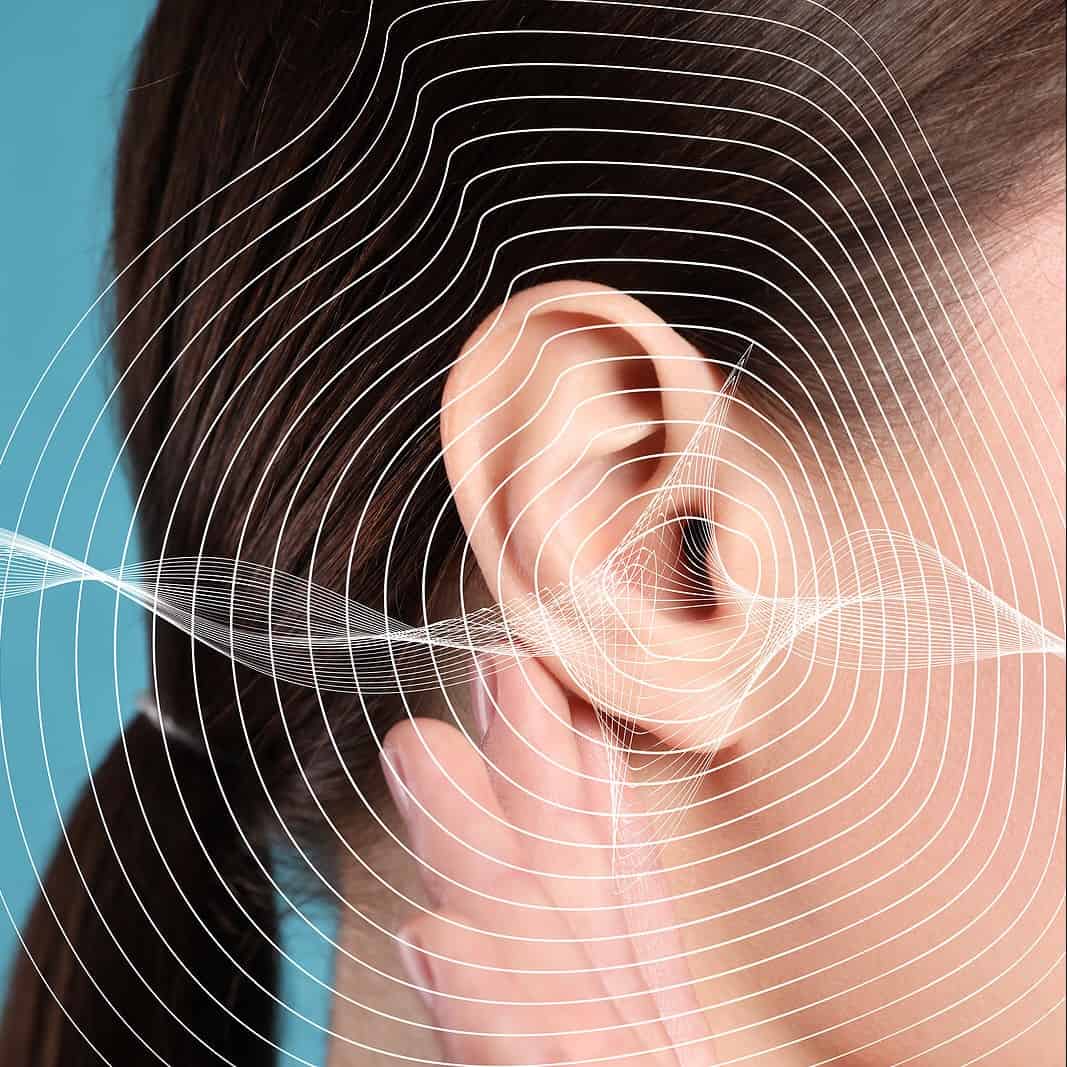 Advancements in Hearing Health
The field of audiology continues to evolve, offering exciting advancements:
Telehealth Services: Virtual consultations and remote adjustments for hearing devices enhance accessibility, especially in challenging times.
Personalized Sound Therapy: Tailored sound therapy programs can alleviate tinnitus and improve overall sound perception.
Genetic Screening: Emerging research into genetic markers may lead to early detection and targeted interventions for hereditary hearing loss.
Contact Us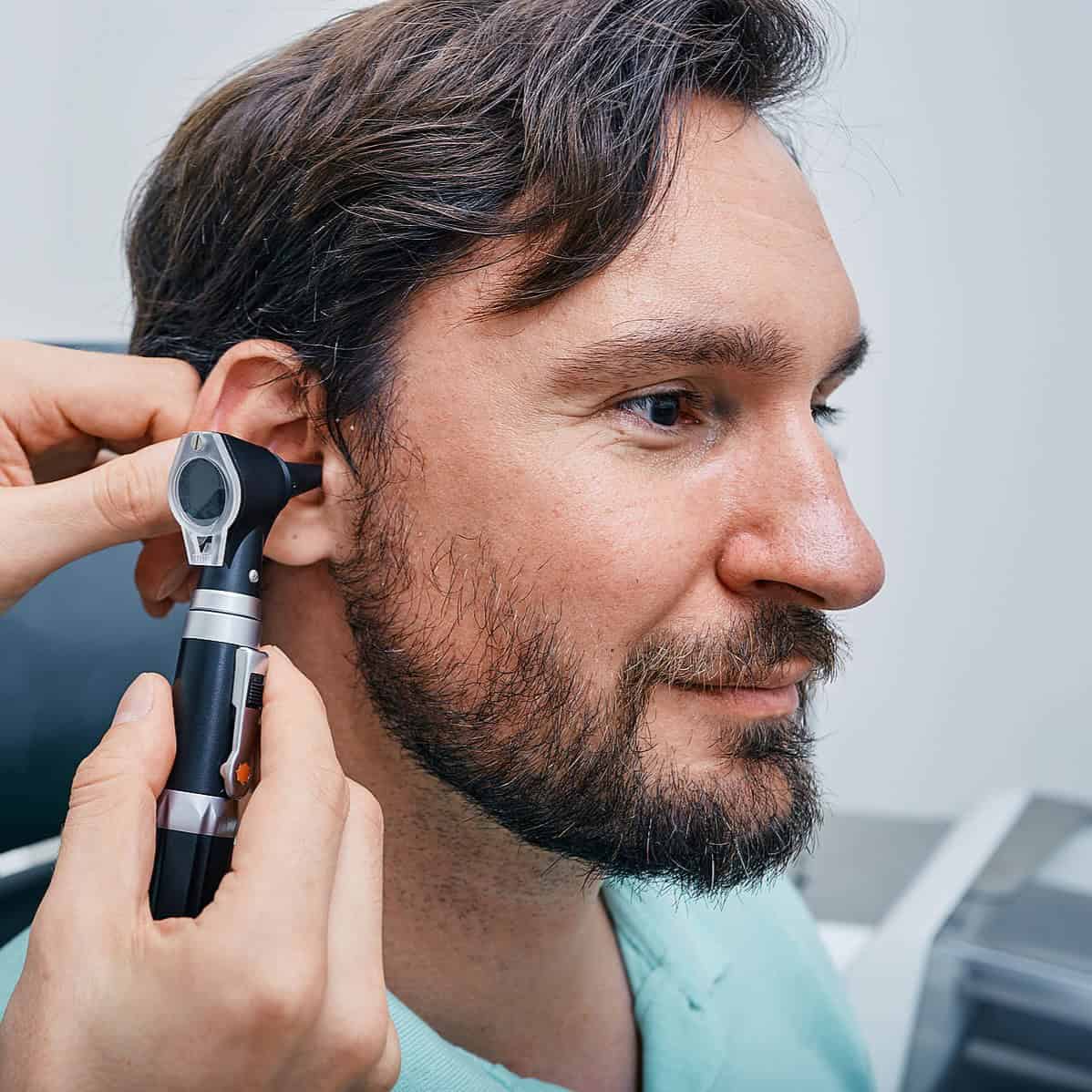 Early Detection
Early detection is the key to addressing hearing issues effectively. Research shows that addressing hearing loss early can improve cognitive function, communication, and overall quality of life.
Empower yourself with knowledge and take charge of your hearing health. Please contact us to schedule your comprehensive hearing assessment. Let us guide you toward a life filled with vibrant sounds and meaningful connections.
Schedule Appointment
Ted Leisenring
2023-09-12
Kate does a great job explaining different hearing aid options and then follows up with great service to make sure you get what you need. You can get any type manufacturer you want with Hear For You.
I have had nothing but positive experiences with Hear for You. Very professional and great support.
Tony Rentschler
2023-09-08
I've loved working with Kate for many years. She's just the best. Knows hearing aids and hearing through and through. If you go to see her you won't be disappointed.
PJ Winterhalter
2023-09-07
Kate was just wonderful. She carefully reviewed my best options for hearing aids and worked to find what make and model would help me the most. She was very considerate on cost. I would recommend her time and time again. Just a great experience.
Amedeo Piccioni
2023-08-30
Kate is great to work with. She is very knowledgeable. She explains options, products and service very clearly and with out the hype. She diagnosed a recent problem I had quickly and fixed it on the spot. My experience with Hear for You is so much better than my last hearing aid provider. I have recommended Kate to friends and will continue to do so. I am a happy hearing aid user for the first time.
Extremely kind and considerate of a person's needs. I highly recommend them.
Kate Marnell is an excellent audiologist! She is professional, caring, upbeat, and a delight to talk to.
Kate is an amazing person! She ALWAYS makes time for me. So knowledgeable and helpful!